The Professional Regulation Commission (PRC) released the official list of Nursing Registration Schedules in Manila. The initial registration will be conducted at the PRC Auditorium, 5th Floor, Annex Building from September 18 to October 3, 2012. Here are the Schedules of Registration for Newly Nurses.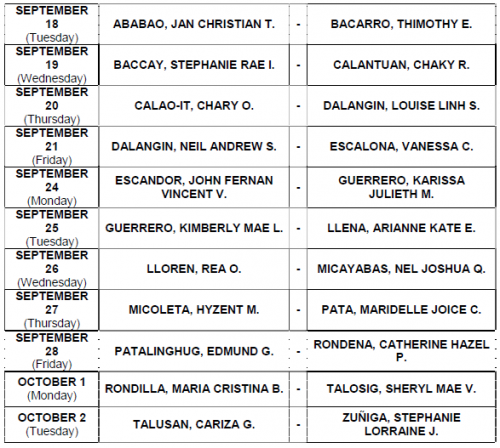 In addition, For Pampanga Nursing Passer the PRC will announce its mobile service in September 22,2012 (8:00AM to 5:00PM) at the Republic Central Colleges, Angeles City, Pampanga.
All registrant is advised to download the Oath Forms Here and strictly observe the schedule for initial registration to avoid any inconvenience.