[kkratings]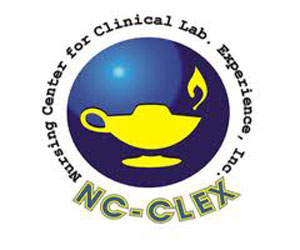 Nursing Center for Clinical Laboratory Experience, Inc. (NC-CLEX) a subsidiary of Educational Excellence, Inc.,  sited in Miami Florida. Which came into existence in 1994 a long-time vision of  Dr Rusty Francisco to establish a clinical skills laboratory for nurses and health professionals. Since then the company became the first training center in the country that provides  educational programs  accredited in the US and patterned exactly after to their standards of care and practice.
About
Dr. R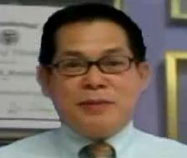 usty L. Franciso is the man behind NC-CLEX  a Filipino Nurse, who was given a chance to study train and work in the US, For more than 20 years of working decided to return to the country to share what he learned abroad.
He obtained his Master of Science in Education at the Florida International University ,Graduate School of Adult Education and Doctorate of Education at La Salle University Graduate School of Theological Education.
While in the US ,he has gained tremendous experience working initially as staff  RNspecializing in the fields of critical care (ICU,CCU,ED,Trauma,Neuro and Open Heart Unit).He swiftly climbed the ladder and became Director of Nursing Services,Director of Nursing /Staff Development,Executive Nursing Administrator and a full time faculty of nursing schools.
These are just some of his achievements locally and abroad.
First Filipino president of Dade County Directors of Nursing Association-Long Term Care.
Twice elected as president of Philippine Nurses Association Florida Chapter and serve on the Board of the Philippine Nurses Association-America.Likewise,
First Filipino consultant at the Meiching International Nursing School,Hefei, Anhui province in the China
First nursing review consultant CGFNS/NCLEX-CAT for Credence HR based in Singapore,Malaysia and India.
2003 Dangal ng Pilipinas Award,
2004 MCU Distinguished Alumni Award
2004 Most Outstanding Nurse Overseas.
He also include in the "Who's Who in American Nursing" admitted in the registry of American Nurses in Advanced and Distinguished Practice and inducted to the International Honor Society in the Nursing of Sigma Theta Tau.
Vision
Excellent training center for nurses aimed to achieve national and world class job opportunities, career advancement and sure success.
Mission
To provide the nursing students and professional nurses updated training for global reparedness (sic), readiness and competitiveness.
Accreditation:
Professional Regulations Commission (PRC) Accredited CPE Provider (Accreditation No. 2009-032 valid until December 29, 2012)
American Safety and Health Institute (ASHI) Accredited Training Center (ID No. 48842 valid until August 2011) for the following programs: ACLS, CPR PRO/AED, PALS, Basic First Aid, and First Responder
California Board of Registered Nursing Continuing Education Provider (CEP) No. 14406 valid until May 31, 2011
Joint Commission International (JCI) Revised Measurable Standards
Infusion Nurses Society (INS)
Gerontological Society of America (GSA)
NC-CLEX Branches:
Manila
Ground Floor, KB Arizona Tower
838 P. Campa St. Sampaloc, Manila
Tel. No. (02) 741-6041; (02) 741-6045
Mobile No. (0922)8329415;(0922)8329414;(0922)8664666
E-mail: ncclexmanila@ncclex.com; docrusty@ncclex.com;sofica_nccle@yahoo.com
Website: http://ncclex.com
Baguio
Unit 1A, 3rd Floor, CAP Building
Post Loop, Upper Session Road, Baguio City
Tel. No. (074) 445-0500
Mobile No. (0908) 1991001; (0917) 3538353; (0922) 8977806
E-mail:ncclexbaguio@yahoo.com
Credits:
philippinenursingdirectory.com