National Center for Mental Health has an authorized 4,200 bed capacity with daily average of 3,000 in patients hospital, which deliver preventive, curative and rehabilitative range of quality mental health services.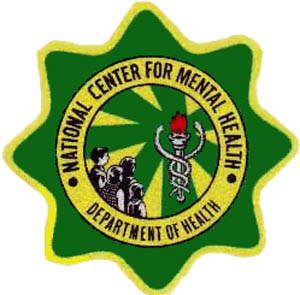 It is the only hospital of its size that is dedicated to psychiatric care.
The Hospital was categorized as a Special Research Training Center and hospital under Department of Health.
Two formal training program offer  for Nurses and Doctors
Psychiatric Residency Training Program for Doctors – 4-year course leading to a specialization in Psychiatry.
Psychiatric Nursing Program – 2-year training program for nurses specializing in Psychiatric Care.
Hospital Service Offered:
Adult Section (includes Geriatrics, Cost Recovery and Rehab, Pay Unit) – provides care, treatment and rehabilitation to acute, chronic male and female psychiatric patients.
 Child & Adolescent – provides treatment and care for psychiatric patients 19 years old and below.
Infirmary – "a hospital within the hospital," offers medical and surgical care.
Specialty clinics – special clinics for the treatment of the elderly and demented patients, outpatient substance abuse.
Women and Child Protection Unit – offers holistic health care to women and children who are victims/survivors of violence.
Forensic Section – provides forensic services and psychiatric evaluation and/or treatment to court referred or committed patients.
Dental Section – provides dental health care to NCMH community.
Laboratory – provides laboratory services; is an accredited drug testing facility.
Radiology Section – offers x-rays and ultrasound services.
Community Service
Psychiatric ER – caters to psychiatric patients who needs emergency interventions.
Public Health Unit – promotes total health care for patients and their families through psycho educational activities; includes the promotion of DOH priority programs.
Drug Detoxification Unit – provides early detection and management of drug dependents.
Outpatient Service – offers a wide range of mental health services (psychiatric consulations, counseling, neuropsychiatric of NP evaluation, domiciliary, etc) on outpatient basis.
 Acute Crisis Intervention Service (ACIS) – provides acute crisis intervention that promotes early social integration of patients through the control and abatement of psychiatric symptoms within 3 – 14 days.
National Center for Mental Health
Mandaluyong City
Dr. BERNARDINO A. VICENTE
Medical Center Chief II
531-9001 to 05; 531-8682
mcc@ncmh.gov.ph
Map Location of National Center for Mental Health
Credits:http://ncmhwebsys.dyndns.org