GS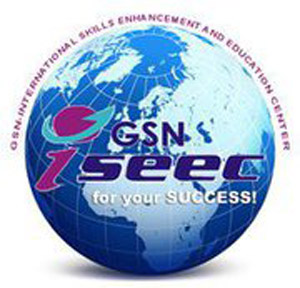 N-International Skills Enhancement and Education Center (GSN-ISEEC) was established in January 2007 in response to a shortage of clinically qualified and appropriately trained nurses coming from the Philippines to the U.S.A and the increased demand for highly skilled and specialized nurses and other healthcare professionals.
A Philippine-based organization that offers comprehensive healthcare professional skills enhancement and continuing education courses
Accreditation:
Continuing Professional Education (CPE) Provider of the Professional Regulation Commission  Board of Nursing (PRC-BON) with Accreditation No. 2009-23. (Expires on September 21, 2012)
California Board of Registered Nursing Continuing Education Provider  (CEP) No. 14585 valid until February 29,2012
About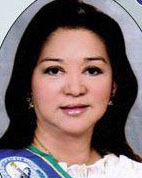 Ms. Grace S. Navea, R.N., BSN, MBA, CPHM  founded the GSN-International Skills Enhancement and Education Center GSN-ISEEC.
She became a U.S. Educator; Clinical Instructor; Trainor; Staff Nurse; ICU/CCU Manager; Chief Nursing Officer; Director of Nursing; and Vice President, Clinical Services.
In addition, she also established and operated numerous Centers of Excellence in the U.S, with staff that she personally clinically educated and trained.
These Centers of Excellence include Open Heart Programs; Dialysis Centers; Hyperbaric Chamber Wound Care Centers; Outpatient Surgical Centers; and Mental Health and Chemical Dependency Centers.
Vision
Be the CENTER OF EXCELLENCE for international health care professional skills enhancement and education
Mission
Provide relevant EDUCATION and TRAINING that is responsive to the needs of the Local, National, and International Communities in a rapidly changing world that ensures that ISEEC health care professionals are CARING, COMPASSIONATE, HIGHLY COMPETENT and PROFICIENT, SOCIALLY RESPONSIBLE, LIFE-LONG LEARNERS who are Globally Competitive, Highly Qualified, Exceed International "Best Practices" Standards, are provided excellent employment opportunities, and who will be highly compensated in a just work environment.
GSN-International Skills Enhancement and Education Center (GSN-ISEEC)
Unit 502 Pacific Corporate Center, 131 West Avenue,
Quezon City, Metro Manila, Philippines
Telephone No: (+632) 3590196, 3327383
Mobile No: (0917)8940258, (0922)8590714 to 16