Lord,
I thank You Lord, for the gift of life, the wondrous spark that makes possible every fruitful and wonderful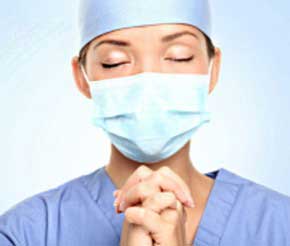 experience we have in this word. Thank You for the gift of existence, for the breath of life that You have entrusted humanity.
I am a nurse, Lord, and I am here, as an answer to Your divine call; for me to serve others all in the name of altruism and compassion. Thank You for providing me with a heart that is able to care and genuinely empathize for others. Thank You for endowing within me the gift of love, love for life, and love for my fellowmen.
On this day, a day of yet again, an answer to your call, I humbly ask that You provide me with a mind that is able to comprehend and think critically to enable me to effectively render care, a heart that shall enable me to feel and understand my patients and what they are going through, and hands to enable me to act and make a difference in the lives of my patients however I can, even in the smallest ways possible. I humbly ask that You instill Your Spirit within me and use me as an instrument to alleviate the pain and suffering of my fellowmen. Use me, Lord, extend your love towards humanity, through me.
To You be the glory. As all life comes from You, it is You who takes it.
Whatever I face today, I know You shall be with me, guiding me, and protecting me. Thy will be done.